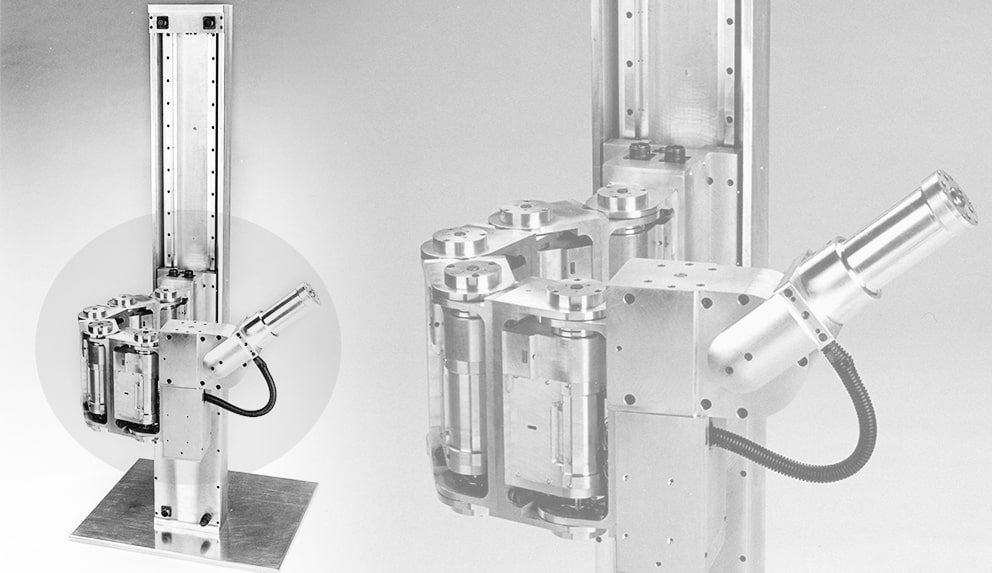 Applications
Tele-operation of Load/Haul/Dump vehicles
Tele-operation of aerial exploration platforms
General process monitoring
Material handling
Site inspection/decontamination
Waste handling
Assets inspection
Maintenance of power distribution systems
---
The ANAT AMI-100 is a tele-operated industrial manipulator with a modular architecture and hyper-redundant capabilities. It excels at operating in hazardous environments and limited work-spaces.
The ANAT AMI-100 exceeds human dexterity due to its modular design and hyper-redundant capabilities, and simplifies tasks in limited workspaces, or obstacle ridden areas. Due to its durable modular design with a high payload carrying capacity, this versatile industrial manipulator can be used in a wide variety of applications.
This robot is tele-operated at a distance, and is extremely user-friendly, reducing the level of expertise typically required to operate a manipulator.
Interested in ANAT AMI-100?