Got a job you'd like automated?
The Industrial Manipulating division creates robot arms, articulated arms and snake arms for industrial automation and telemanipulation that boost productivity while reducing factory operating costs.
Industrial Manipulating products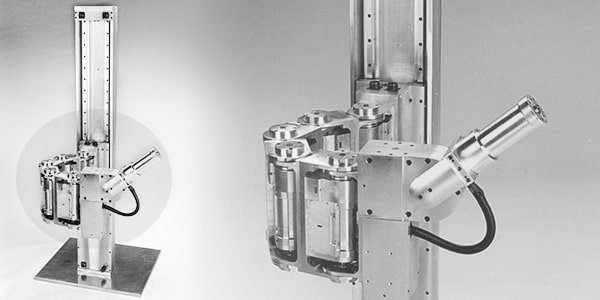 ANAT

AMI-100

The ANAT AMI-100 is a tele-operated industrial manipulator. Its modular architecture allows it to manipulate heavy loads through tight spaces and obstacles, and is portable and easily deployable.

View details
---
Got a job you'd like automated?
Automate every task
Our modular snake-arm robot manipulators are designed for the assembly, welding, painting and materials handling and cutting markets. They allow industrial tasks to be fully automated or teleoperated. A sleek snake arm robot design and high payload carrying capacity lets ANAT robots carry heavy tools and loads from 1-500kg at a long reach and glide around obstacles through tight spaces in the most direct path possible. Their innovative modular design allows specialized robots to be easily reconfigured for different tasks. Also, ANAT robot arms divide into small portable parts for a single user to carry and assemble that are easy to store and transport. Their Lego-like structure lets them shift their shape into completely different robot designs for different jobs easily.
Their programming allows them to work alongside humans as modular robots. Due to the low force required to move the arm, they do not damage workers and equipment in contact with them, and have low power consumption. ANAT robots may serve multiple tasks simultaneously and their advanced AI algorithm dealing with redundancy and kinematics allows them to be designed in a dual, quadra or multi-arm configuration that coordinate for complex tasks. They move around the factory on mobile robots, rails or carts. ANAT robots are eco-friendly and their aircraft grade aluminum construct can be recovered 90% when recycling.