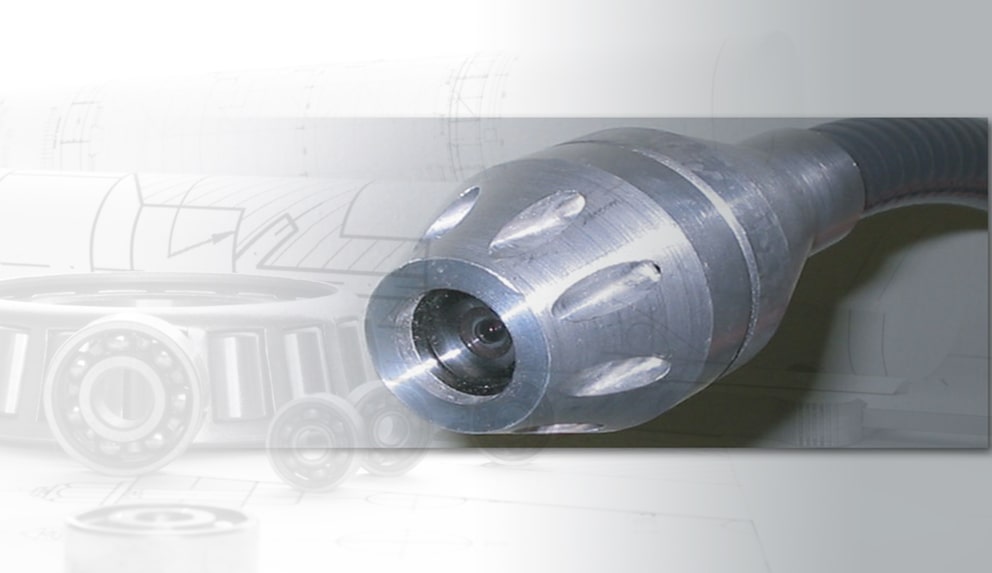 Advantages
Rugged, anti-shock design
Resistant to the industrial environment
Able to inspect ducts starting at 2 inches in diameter
Easily manipulated into the duct due to a rugged cable and appropriately shaped aluminum head
High quality image
---
CABLEEYE™ CDE-100 is a cable-camera unit specialized at cost-effective inspection of small ducts and pipes.
It is composed of a rugged cable and a robust aluminum head, specifically shaped to be easily inserted and manipulated into a duct or pipe, also easily manoeuvred by one operator. The head contains a high quality camera and an appropriate white lighting system which eliminates excessive brightness and un-desirable reflections on interior duct and pipe surfaces. The video output and the power supply input are located at the end of the cable. Simply connect TV or VCR or TFT monitor to the RCA video output, and connect the power supply to the adapter.
Interested in CABLEEYE™ CDE-100?